This page is not updated,
Please check the official website of St. James Council 4949
Monsignor John Miles Assembly Black Tie Affair.
.
Monsignor John Miles Assembly Black Tie Affair 2015
Monsignor's John Miles Assembly Black Tie Affair is an event enjoyed by our Sir Knights, Ladies and widows for many years. Therefore, we have one evening set aside to enjoy friendship and fine dining.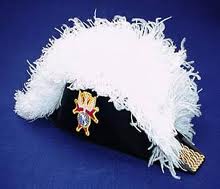 Since we're all a big family, Sir Knights, Ladies, Brother Knights, Spouses, CWL and parishioners, we decided to send out this year an invitation to our Brother Knights from neighbouring councils, parishioners and friend of the Knights of Columbus.
It's held again at the Schubert Centre in Vernon, BC, and we're looking forward to have again a full house.
Schubert Centre.The Schubert Centre started in 1981 in the Schell House and for the next three years the Knights of Columbus Council 4949 planned, designed, financed and built the existing building. The original cost was about $1.75 million and today it would be well in excess $4 million. The Schubert Centre Society was incorporated in April 1988 and has been in operating since February 1988, largely with volunteer help, at that time they had only 360 members. The Schubert Centre has currently in excess of 1200 members.
Read more. Click here
Videos
K of C, Knights of Columbus 4th Degree Installation 2012-2023 Msgr. John Miles Assembly